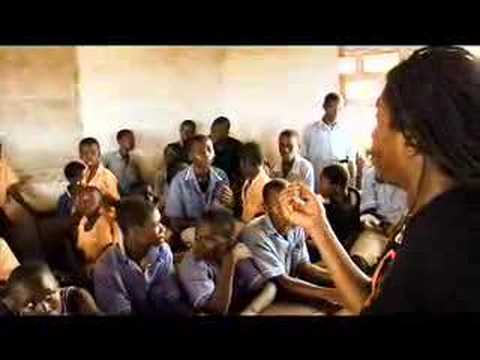 The mission of The Sankofa Center is to utilize traditional African dance, music, and drama to preventively educate youths and adults about HIV/AIDS and provide free counseling, rapid HIV/AIDS testing, and  links to treatment and support services for people living with HIV/AIDS. We strive to use the realms of the arts as a tool to foster open communication and accurate knowledge, and to promote healthy behavior change to protect,
empower, and bring togetherness to our human family in the face of this world-wide  disease.
Sankofa is an ancient African proverb characterized by a bird looking back on its past. It asks people to revisit their past in order to correct the mistakes that may affect their future. The Sankofa Center uses the dance and music of Africa's past to foster health and understanding of HIV/AIDS in the current generation in hopes of preventing the destruction of their future.
The Sankofa Center's programming is two-fold: touring dance-dramas are aimed at educating margainalized villagers with little access to resources and information; after-school programs target youth between the ages of 13-19+.
The Sankofa Center also conducts classroom educational seminars, provides free on-the spot rapid testing, and links women, men, and youths to treatment – serving thousands in Africa!